1

. What is the stan­dard in terms of door features?

Doors are equipped with a strip lock with two patent class "C" inserts, lock­ing bolts and con­cealed hinges adjustable in three planes. In the case of glaz­ing anti-​burglary P

4

glass is used. The cus­tomer can choose the handle/​handle or handle/​knob. The doors come with a sill with a ther­mal insu­lat­ing inter­nal layer.

2

. Which way should doors open?

Doors can open to the inside or out­side of the building.

3

. What are the optional extras for doors?

Door join­ery can be addi­tion­ally equipped with a sys­tem pre­vent­ing the lev­er­ing of the door from the hinge side. .

4

. What is the stan­dard colour palette?

In the stan­dard palette we offer Cus­tomers

12

colours for mahogany wood and

7

for pine wood. Doors can also be painted in a colour from the

RAL

palette – these colours are done for an extra charge.

5

. What is the price of the doors?

The price depends on the win­dow size and model of the door.

6

. Can the doors be fit­ted with a side panel?

Yes, doors can be double-​leaf doors or have an extra panel (fixed or mobile).

7

. Are the doors offered anti-​burglary doors?

Wooden doors are, as a whole, not anti-​burglary doors. We have cer­tifi­cates for indi­vid­ual com­po­nents of the door, i.e. glass, lock, han­dles, key­hole, inserts.

8

. What are the war­ranty terms?

36

months for the struc­ture of doors and coat of var­nish in the case of the autho­rised instal­la­tion in a build­ing with screed;

12

months for instal­la­tion by a non-​authorised installer or autho­rised but with­out screed, with the war­ranty not cov­er­ing door structure;

12

months for oil-​treated door joinery;

12

months for hard­ware and hinges for the doors;

9

. Is there a pos­si­bil­ity of hav­ing cus­tom doors made accord­ing to an indi­vid­ual design?

Each order is treated as indi­vid­ual, we do not have stan­dard dimen­sions. The cus­tomer can, of course, pro­vide us with their door design – if there is no obsta­cle in terms of man­u­fac­tur­ing, we are will­ing to do it. We are open to our customer's ideas.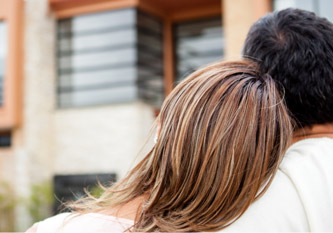 See also: Wood win­dows – questions